The Sheffield Way Relay is organised by the Steel City Striders and is run annually on in late September.
The event has been held every year since 1997. It is run as a team event covering 50 miles, in 5 legs of approximately 10 miles each.  Its a predominantly off road route around the perimeter of Sheffield. Each team is made up of 10 runners, with a pair running together on each of the 5 legs carrying a baton that must be passed on at the end of the leg.  Both runners must finish the leg before the next pair can start meaning varied start times dependant on how your team are doing!
A written description of each leg is provided on the following links, together with high level maps of each leg:
Leg 1 Text
Leg 2 Text
Leg 3 Text
Leg 4 Text
Leg 5 Text
Way Relay Leg 1 Map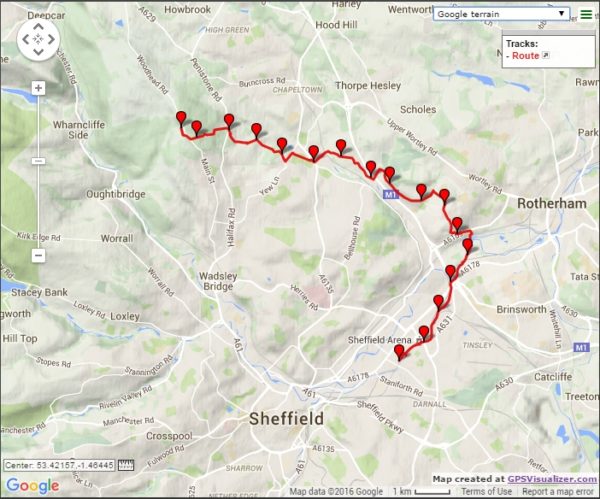 Way Relay Leg 2 Map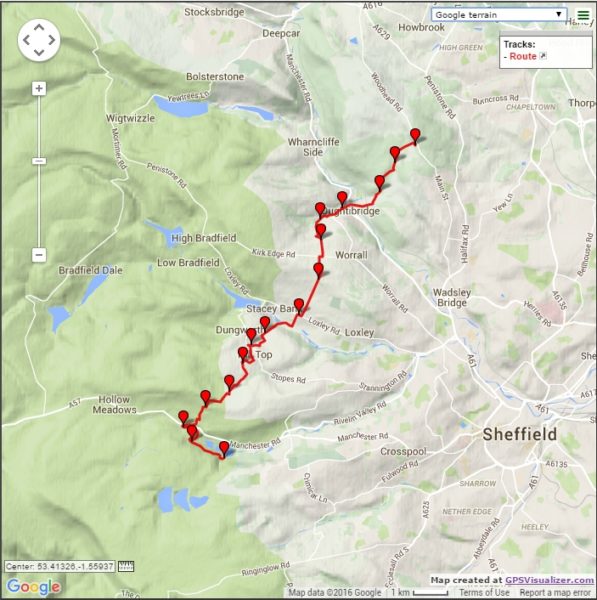 Way Relay Leg 3 Map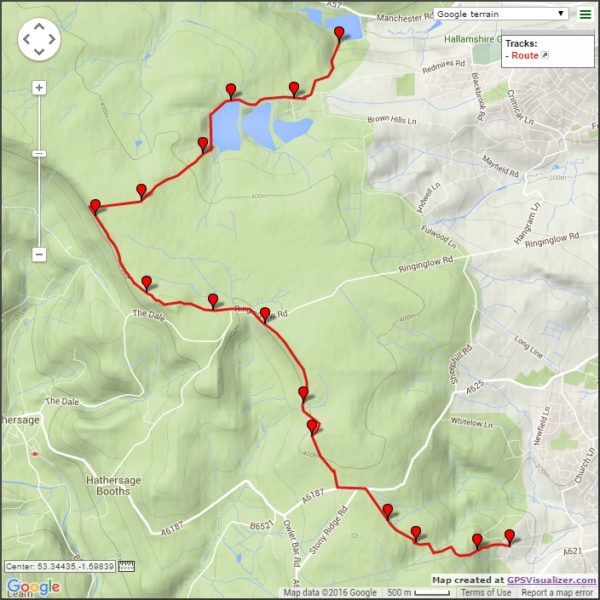 Way Relay Leg 4 Map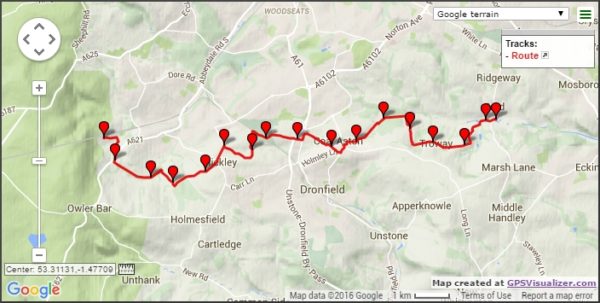 Way Relay Leg 5 Map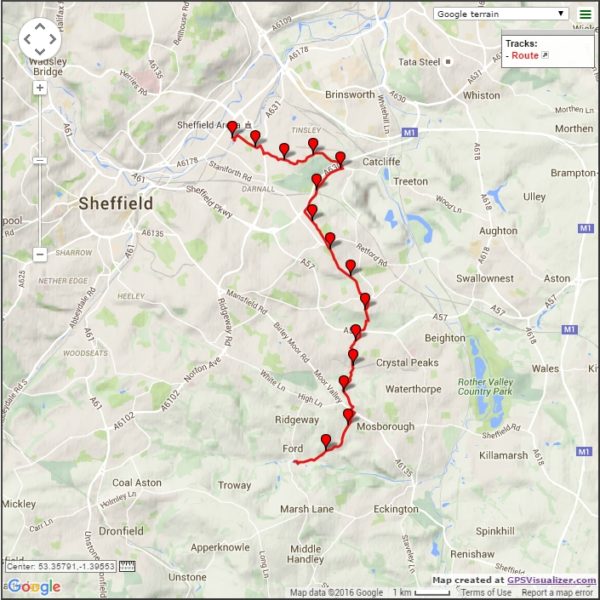 Further details are available on the Steel City Striders website here.
Like other relay events, the club try to enter as many teams as possible in the categories covering Womens (8am start), Mixed (8:15am) and Open (8:30am) teams.  Again, the club will cover the cost of entry, you just need to be available on race day and ensure that you have recce'd the route of your leg before the race so you know where you are going!
If you are interested in taking part then please contact our team captains.  
These really are for everyone of all abilities and real team spirit events.